Since 2009, Tuuma Woodcraft has been specializing in creating full custom furniture for smaller spaces.
Tuuma is a Finnish word that means both "idea"and "inch". This dual concept is the starting point for all Tuuma furniture. Each piece involves bringing a thoughtful concept to life through skilled technique, and aims for balance between function and form, utility and refinement.
Tuuma furniture offers a unique way to organize your home and complement its beauty through the timeless, natural beauty of wood and innovative, custom designs.
For those who are downsizing their homes, living in condos, or anyone who wants more storage without sacrificing style, Tuuma can work with you to find the perfect solution that suits your needs and space.
Whether you have a specific concept in mind or need someone to provide further inspiration, Tuuma can do it. Contact us today and discover the true beauty of wood.
bio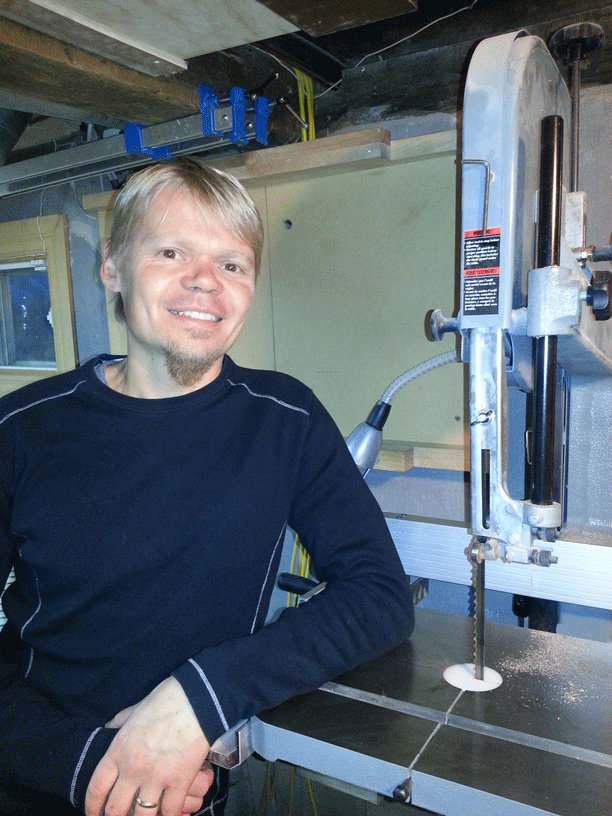 Hi, I'm Pasi Nuutilainen and I'm the designer and builder at Tuuma Woodcraft. I've been designing and building custom wood projects in Ottawa since 2000. I have an MA in ergonomics, which I believe gives me a unique understanding of the interaction between people, furniture and the space they share.
Growing up in a small home in Northern Ontario, I apprenticed with my dad, a master Finnish carpenter. Maximizing small living spaces with beautiful and multi-functional furniture is what I aim with each piece I create.
Contact Tuuma today to find out what I can do for your space!